updated 14 July 2008 - added another ticket



Audio
Unknown source - Sound 2.5 - 89min (incomplete) - Tracks 22
Audio to follow

City Limits
An audience recording circulates which cuts out at the start of Straight To Hell to fit on a C90. The master would be a good clear audience recording but the circulating tape suffers from wear and analogue copying and distance to stage  'outdoor sound'. It has plenty of character but swirls with dull patches, is slightly distant and has little middle, all highs and lows. 
Much better recordings exist from the next shows at the Orpheum in Boston but there are some fine performances and the sound is far from unlistenable. An upgrade to the master would be  very welcome.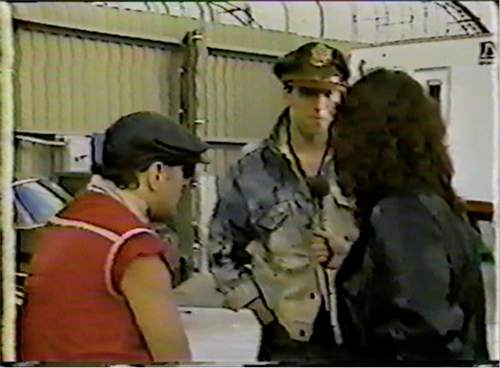 Video - at the old Exhibition (Grounds) Stadium - 3 minutes

City Limits - before gig interview
'City Limits' Clash retrospective - Canadian TV from mid eighties. Two minutes of Tommy Gun live at the O'Keefe plus interview [w/ Pennie Smith?] about torn out seating. Also includes 5 Sep 82 car lot interview and April 84 Tour Bus interview.


A day after Montreal the band played the huge CNE Grandstand in Toronto,  for what was up until  the (now announced) stadium gigs supporting the Who, their biggest North American audience to date. A memorable gig with an additional encore with White Riot but playing in front of 19,000 people was not necessarily welcomed as Joe comments at their next gig at the Boston Orpreum it was "nice to back in a human kind of situation again".  
 "City Limits" Canadian TV filmed a short but memorable interview with Mick and a wasted looking Joe. Asked about carrying the  weight of the band's responsibility to its fans , Joe  says "I don't feel strong enough to carry anything at the moment!" Mick asked about the music business memorably says in classic Jonesy "its no worse than any other prostitution business in America. We think we still have a measure of dignity  or some self respect!"  Joe replies to question "What are you doing with Don Letts (about CoB)",  "Mostly drinking with him!"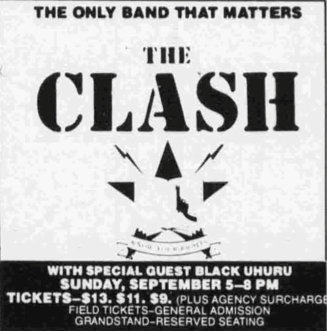 A live photo from the gig by Jeremy Gilbert is on Flikr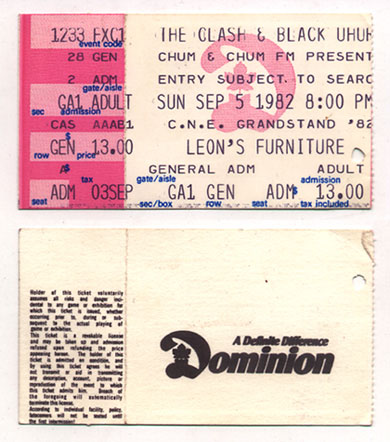 "Good evening and welcome to everyone, We're The Clash and we're from England" ; Joe deeming it necessary to remind the audience at this and later shows too! 
"If anyone is chilly move your arse around!  Intro's Know Your Rights; good performances but  much better recordings from this leg of the tour, notably Boston. 
 Rock The Casbak gets a Strum/Spanish introduction; Joe pumped up in fine voice. Instrumental drop down on Police On My Back again very effective. "This is one of our few English hits" intros Bankrovbber. Magnificent Seven; Joe  adlibs about the size of the massive audience  "some kind of noise from 17000 people eating loudly on sandwiches … go crunch ,crunch, crunch!". Radio Clash with plenty of Mick's effects ends side 1 of the C90.
Lights up - "Hows the astroturf, is it comfy?!" . "The British national anthem"  -  The Leader. Clampdown  Mick shouts urgent 123 but his guitar sound is flat and weak some adlibs but unexceptional. Into I Fought The Law to close main set but  taper continues through to Armagideon Time capturing the enthusiasm of the audience.  Armagideon Time is a highlight full of Joe's vocal whoops and cries and Mick's effects mostly effective here.
 Should I Stay or Should I Go; Joe and Mick pumped up; audience very enthusiastic in US for Mick's song (more so than UK). Police & Thieves is another highlight; Mick experimenting on his lead fills working more effectively here . Band tight. End 1st encore 
Straight to Hell cuts out before end  as C90 runs out unfortunately with Mick playing fast and loose with his playing.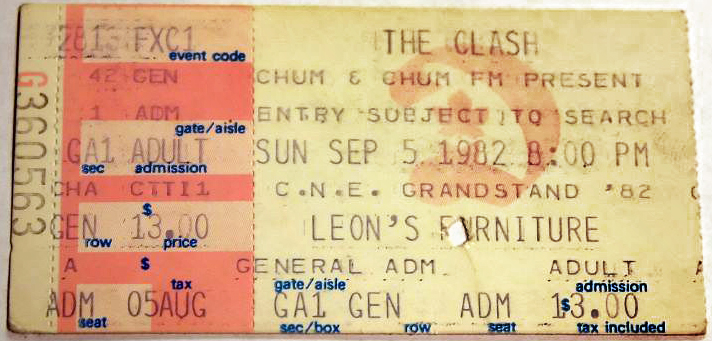 Review of Toronto Show - 1982
By Wilder Penfield III

"You must be revolutionary too -- can I take you home?"

I'm sure the lass I overheard was kidding. Or almost sure. At a concert by The Clash, some radical stances are serious.

For it wasn't top-40 brainwashing that drew 19,000 plus -- The Clash's biggest-ever audience in North America -- to the Grandstand Sunday night, but a lot of other things, some of them radical-political. (Some of them social.)

And if there exist a lot of free-floating longers for commitment (pick an issue, any issue), why shouldn't The Clash cater to them too?

England's best-known rock politicians have established an enviable reputation for integrity and for seriousness of purpose. It allows them absolution in advance for being too naive for their audience (or too sophisticated), or for not being much fun (or being too much fun). "You know, people ask me all the time if we're still punk" says bassist Paul Simonon in the current Musician (highly recommended), "and I always say,'Yeeh, we're punk.' because punk means not having to stick to anybody else's rules. Then you look around and see all those bands that are afraid to break the rules of what they think punk is. We're punk because we still have our own version of what it means. That's what it is: an attitude. And we'll stay punk as long as we can keep the blindfolds off."

Says Joe Strummer: "I know nuclear doom is prophesied for the world, but I don't think you should give up fighting until the flesh burns off your face,"

Their standards are their own. So what if Strummer's vocals are as vague as guitarist Mick Jones' concept of in-tune? So what if many of the melodies were banal and the Iyrics inaudible? The Clash operated like crack hit-men, with original drummer Terry Chimes driving them through a punk-paced set, and they played the songs that people knew they stood for, and any other songs people were sure to know, and they didn't flinch when the people (once again) breached the stage during the second srt of encores -- they were hot, and the intensity is what counts, and we believed in the intensity and fed on it.

I found it strange to be at a rebellion party, to be dancing -- everybody was dancing -- in front of photos of undernouriahed third-world children.

But if The Clash want to spread the word big, they have to play in the big leagues, and that means reaching people, and that requires showmanship.

More power to them.

In Black Uhuru they had an uncommonly compatible opening act. Black Uhuru is -- of all things -- a kick-ass reggae band, and with the help of some of best rhythm players in the business, it eamed an uncommonly effusive encore demand. (The Clash know they are not the only band that matters.)

The Clash themselves will soon be opening a series dates for The Who. Not everybody in The Clash organization is pleased with the decision-- said one defector after Sunday's show, "I don't work with oldies bands." But The Who could hardly make a braver gesture than involving their heirs apparent in their final tour of duty.



Did you go? What do you remember?
Info, articles, reviews, comments or photos welcome.
Please email blackmarketclash

"I saw that concert in Toronto [1979] -memorable night - however, I do not remember Bo Diddley being there - there were three bands - first up was "The B-Girls" - awful local band, if Bo Diddley was there he was up next -seem to remember The Undertones, but that may have been their next tour (I saw The Clash so many times, is hard to remember every band).. Definitely, definitely, The B-Girls were first band up,they were eventually booed off the stage."

"Best supporting band I ever saw with them was on Rock the Casbah tour when Black Uhuru opened for them at Canadian National Exhibition (CNE) in Toronto. Terry Chimes had just replaced Topper Headon on drums."

"Due to the frenzied nature of the audience Joe had the band launch into an impromptu additional encore of "White Riot" and "Bored with The USA". I vividly remember seeing my friend climb up on the stage for this encore amongst many others who poured onto the stage. A fitting end to a really great show. Black Uruhu opened the show.... GA"


The Clash played Toronto on Sept. 5, at the CNE grandstand at the old Expo grounds--I travelled there by Greyhound bus to see it. There were numerous equipment problems during the show, including both Mick and Joe alternately having amp problems during "Clampdown". At the end of the show, the audience, myself included, stormed the stage, some 10 feet high. I still have some of the camouflauge... Robert

For this Clash concert, it was configured for the Grandstand, utilizing only a third of the full stadium. That was the norm except when hosting a huge act or festival. I found out from research that this gig was in fact the largest non-festival headlining show The Clash played in North America, with a capacity audience of 19,000.
While we had tickets for seats up in the rafters, the CNE was letting people stand in the aisles which is what we did, wandering down as close as we could get. We spent the evening approximately dead centre within the entire audience.
While I was ostensibly thrilled to finally be seeing The Clash live, it wasn't all about them. With Black Uhuru opening the show, this was one of the very best and most complimentary double bills I have ever seen. As Toronto has long been a stronghold for both British music and reggae, this double bill came with a strong buzz of expectation.
Out of all the first wave of punk groups, The Clash most closely aligned themselves with reggae, so having Black Uhuru open the show made perfect sense. From the perspective of impact, Black Uhuru were in many ways the equivalent within their community. They were on a roll at the time, having released the widely acclaimed Red in 1981, one of that year's best albums and their finest moment. So while this gig was partly about the Clash City Rock-ers, it was also about Rockers as well, as in that particular type of reggae. 
And what a set it was. Black Uhuru received one of the most enthusiastic receptions for an opening act I've ever seen, and the band responded with a mesmerizing performance (name-checking a Toronto street in one of your best and best-known numbers, "Youth of Eglington," didn't hurt with this crowd either). With Sly & Robbie driving the musical engine, the three vocalists gave their all, running through much of their best material such as "Eglington," "Sinsemilla," and "Sponji Reggae." I have a memory of the late Puma Jones particularly having the time of her life up there, dancing non-stop and being somewhat of a band cheerleader. The crowd loudly demanded an encore for which Black Uhuru did return, greeted by another ovation. With Black Uhuru's exit, the countdown to The Clash was on. Between sets, the PA pumped out a great mix of groove-based music — funk, rap, reggae, dance, r&b — that I figured was chosen by Strummer, Jones, & Simonon. 
And when the lights when down and it was clear they were finally coming on, the audience lost it.
After years of my obsessive fandom, here they finally were, a camouflage backdrop behind them and a salty sea of love in front of them. You could feel a massed, quickening pulse as they pile-drove into the opening number, "London Calling," to everyone's delight.
If one could have harnessed the energy and excitement saturating that huge crowd, I dare say it could have powered the entire North American Eastern Seaboard for the duration of the concert.
A Clash show was never supposed to be about note-perfect renditions but instead about an engaged visceral experience: passion and spirit over technical perfection. Phoned in this performance was not. I got the genuine sense that they truly loved their audience and were out to give everyone a memorable evening. And they succeeded in spades.
The 24-song set list was not only surprisingly democratic in representing their five albums but also surprising in that so little from Combat Rock was played: "Should I Stay or Should I Go?," "Rock the Casbah," "Straight To Hell," and "Know Your Rights," which followed "London Calling" as the second song of the evening. The one year and period that was conspicuously absent was 1978, with none of the interim singles and only one track from Give 'Em Enough Rope ("English Civil War") included. I was well chuffed when "Janie Jones," "Train In Vain," "The Call Up," and "Clampdown" were all rolled out, but the song from the main set that always stands out most for me is when Paul Simonon stepped up to the plate for "The Guns of Brixton," a particular favourite and an intense reading.  If memory serves correct, Strummer was on bass on that one, allowing Simonon to simply sing. In keeping with the reggae theme of the night, several other numbers in this vein were played, including "Bankrobber" along with their covers of "Armagideon Time" and "Police and Thieves," but not, alas, "White Man In Hammersmith Palais." If I have any complaints, it's that neither "Palais" nor "Complete Control" appeared that night.
Some less-expected numbers appeared too, such as Sandinista!'s "The Leader" and "Spanish Bombs" from London Calling, another long-time personal favourite. They got funky with "This Is Radio Clash" and "The Magnificent Seven," and added their fine covers of "I Fought The Law" and "Police On My Back."
From start to finish, the assembled throngs bounced along as a singular unit of congealed fervor. While the demonstrative audience cheered loudly at every turn from front to back, I did feel envious of those who were down on the floor. I think that the vibe of being part of that not-stop-boppin' mass would have really been something. However, since we had a good vantage point, not too far away, and this being one of the best shows I've ever seen, I can't complain too much.
A mohicaned Strummer asked that the lights be brought up at one point so that he could survey the vast crowd, enquiring if everyone was alright and enjoying themselves. Affirmative on that one, Joe.
It was a long way from The 100 Club in 1976, yet the band seemed anything but jaded and seemed to truly be recycling, and invigorated by, the adoration. One has to also appreciate the delicious irony of The Clash singing "Career Opportunities" to 19,000 people.
Following the main set, concluding with a powerful "Straight To Hell," they re-appeared for a richly deserved — and emphatically demanded — encore, returning to their first LP and unleashing the other two songs that I most remember from the evening: speeding, chaotic versions of "I'm So Bored With the U.S.A" and "White Riot." The frenzy that had been building all night boiled over during this conclusion with the stage finally being stormed in a joyous tumult. I'm getting goosebumps just recalling it.
Full text here https://mylifeinconcert.wordpress.com/2011/08/14/012


Canadian National Exhibition Stadium was a multi-purpose stadium that formerly stood on the Exhibition Place grounds, in Toronto, Ontario, Canada. The grandstand (known as CNE Grandstand) was used extensively throughout the summer months for hosting popular rock acts such as The Who, U2, Springsteen and a host of heavy metal acts. The stadium was constructed in 1948, reconfigured for baseball in 1974 and its  fate was sealed during the 70th Grey Cup in 1982, popularly known as "the Rain Bowl" because it was played in a driving rainstorm that left most of the crowd drenched. It was eventually demolished in 1999.
A Toronto Blue Jays game during the 1977 season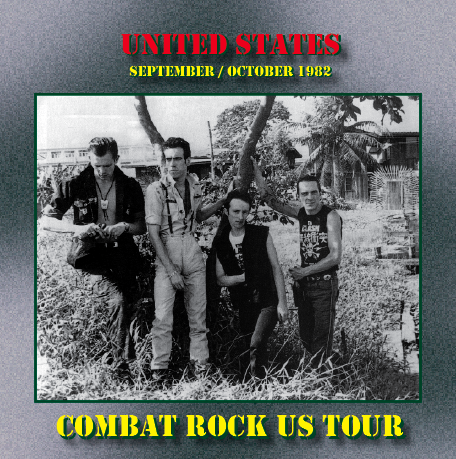 1
2
3
4
5
6
7
8
9
10
11
12
13
14
15
16
17
18
19
20
21
22

London Calling
Know Your Rights
Spanish Bombs
Rock the Casbah
Guns of Brixton
Police on my Back
Bankrobber
Magnificent Seven
Janie Jones
Train in Vain
Radio Clash
English Civil War
Call Up
Somebody Got Murdered
The Leader
Career Opportunities
Clampdown
I Fought the Law
Armagideon Time
Should I Stay or Should I Go
Police & Thieves
Straight to Hell

Impromtu 2nd encore
Bored with the USA
White Riot

There are several sights that provide setlists but most mirror www.blackmarketclash.co.uk. They are worth checking.
from Setlist FM (cannot be relied on)
from Songkick (cannot be relied on)
... both have lists of people who say they went
& from the newer Concert Database
Also useful: Ultimate Music datbase, All Music, Clash books at DISCOGS

A collection of articles, interviews, memorabilia from the tour and the period around the tour, August to New Year 1982.

Ebet Roberts
9 excellent photos from New York
musicpictures.com



If you know of any articles or references for this particular gig, anything that is missing, please do let us know.

Review of Toronto Show - 1982
By Wilder Penfield III

"You must be revolutionary too -- can I take you home?". I'm sure the lass I overheard was kidding. Or almost sure. At a concert by The Clash, some radical stances are serious.








If you know any please let us know

Search all of facebook
Search all of Twitter
Search for a local library
Search auction site
Search flickr
Search Instagram
Search the internet


Any further info, articles, reviews, comments or photos welcome.
Submit an article here
We are looking for scans - articles - tickets - posters - flyers - handbills - memorabilia - photos - comments / any information - you might have.


Please like and post on our Facebook page or alternatively email blackmarketclash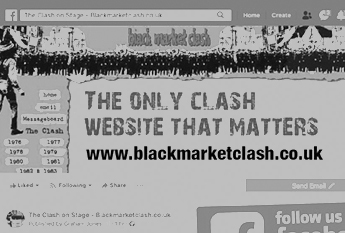 You can also follow us on Twitter
We also have a Clash Twitter list of other notable Clash Twitter accounts here



The Clash Live At Five interview 1982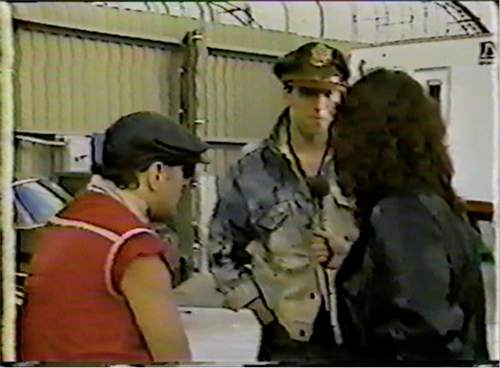 Toronto - at the old Exhibition (Grounds) Stadium - 3 minutes
City Limits - before gig
'City Limits' Clash retrospective - Canadian TV from mid eighties. Two minutes of Tommy Gun live at the O'Keefe plus interview [w/ Pennie Smith?] about torn out seating. Also includes 5 Sep 82 car lot interview and April 84 Tour Bus interview.

SNL Straight to Hell after a mash up of quotes

Joe Strummer & Paul Simonon interviewed on CBS New York News 1982 with a clip outside Shea Stadium

Interview with Mick and Paul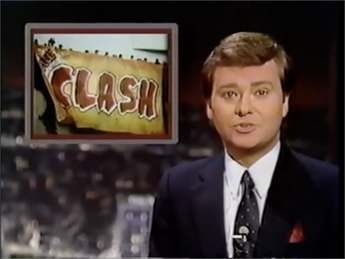 Joe Paul Mick on US Tour, Topper sacked -
Youtube?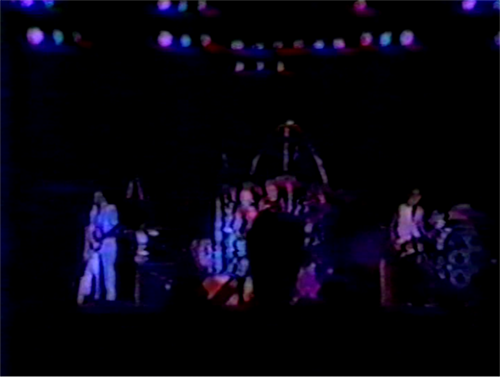 Police on My Back + Interview cut though. Cable news?
Youtube?

May 1982
This very rare interview was filmed just prior to the release of "Combat Rock". It's bookended with Mick Jones and Joe Strummer playing the folk songs "Oh Shenandoah" and Woody Guthrie's "Who's Going To Shoe Your Pretty Little Feet" on a ukulele. We also have other iconic performances from the early punk years by the Sex Pistols, Generation X featuring Billy Idol, the Ramones, Patti Smith, New York Dolls, the Damned, X-Ray Spex, Dead Kennedys, Blondie and other great Clash footage spanning their entire career including a 40-minute set from the London Calling tour.
Reelin' In The Years Productions houses the world's largest library of music footage, containing over 20,000 hours of material covering nearly every genre from the last 60 years. We have live concerts, TV appearances, interviews, in-studio segments, b-roll and more. In addition to music we have thousands of hours of interviews with the most recognizable celebrities, comedians, politicians, athletes, artists and authors of the 20th Century. If you need footage for your film, documentary, TV show, commercial, museum exhibit or presentation, we are your one-stop shop. Visit our online database at http://www.reelinintheyears.com to explore our archive, but please email us as we are constantly adding new material to the archive. We do not supply material to fans or collectors under any circumstance, so please do not contact us if that is your intention.

Jamiaca - Short report 7.45min Interview with Strummer, Simonon and Jones and Police on My Back

Jamiaca -
00:58 Ranking Roger and Mick Jones
01:35 The Clash London Calling (snippet)
01:45 Rita Marley
02:05 Black Uhuru
02:33 The Grateful Dead
02:55 Bill Krautzmann Itw
03:08 Paul Simonon itw
03:16 Peter Tosh
03:23 Joe Strummer (snippet)
03:40 The Clash Police on my back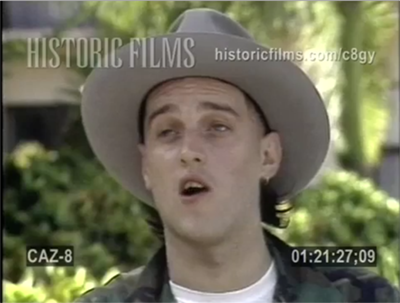 Jamiaca - Interview with Paul Simonon & Kosmo Vinyl of The Clash
Historic Films Stock Footage Archive
info@historicfilms.com / http://www.historicfilms.com

Off the Record with Mary Turner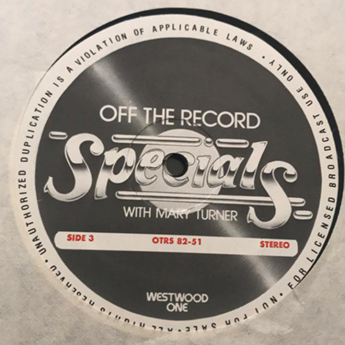 Blackmarketclash Links
Extensive links page can be found here with links to web, twitter, Facebook, traders etc..


If Music Could Talk
The best Clash messageboard and which also has links to downloads on its megalists

www.Blackmarketclash.co.uk
Go here for uploads and downloads. It's not a massive space so its on an as and when basis.


Contact your local library here and see if they can help.
If you are searching for articles in the USA - DPLA Find the local US library link here



WorldCat? - find your local library Link
British Newspaper Archive - United Kingdom Link (£££ / trial period)
Newspaper ARCHIVE - USA+ Link ($$$ / trial period)
Historical Newspapers - USA & beyond $$$ Link ($$$ / trial period)
Elephind.com - international Link (free)
New York Times - USA Link ($$$)
Gallica - France - Not very helpful Link (free)
Explore the British Library Link (free to UK users - ask if you find something)
Trove - Australia National Library Link (free)




The Official Clash
Search @theclash & enter search in search box. Place, venue, etc



Clash City Collectors - excellent
Facebook Page - for Clash Collectors to share unusual & interesting items like..Vinyl. Badges, Posters, etc anything by the Clash. Search Clash City Collectors & enter search in search box. Place, venue, etc



Clash on Parole - excellent
Facebook page - The only page that matters
Search Clash on Parole & enter search in the search box. Place, venue, etc



Clash City Snappers
Anything to do with The Clash. Photos inspired by lyrics, song titles, music, artwork, members, attitude, rhetoric,haunts,locations etc, of the greatest and coolest rock 'n' roll band ever.Tributes to Joe especially wanted. Pictures of graffitti, murals, music collections, memorabilia all welcome. No limit to postings. Don't wait to be invited, just join and upload.
Search Flickr / Clash City Snappers
Search Flickr / 'The Clash'
Search Flickr / 'The Clash' ticket



I saw The Clash at Bonds - excellent
Facebook page - The Clash played a series of 17 concerts at Bond's Casino in New York City in May and June of 1981 in support of their album Sandinista!. Due to their wide publicity, the concerts became an important moment in the history of the Clash. Search I Saw The Clash at Bonds & enter search in red box. Place, venue, etc



Loving the Clash
Facebook page - The only Clash page that is totally dedicated to the last gang in town. Search Loving The Clash & enter search in the search box. Place, venue, etc



Blackmarketclash.co.uk
Facebook page - Our very own Facebook page. Search Blackmarketclash.co.uk & enter search in red box. Place, venue, etc



Search all of Twitter
Search Enter as below - Twitter All of these words eg Bonds and in this exact phrase, enter 'The Clash'



www.theclash.com/
Images on the offical Clash site. http://www.theclash.com/gallery



www.theclash.com/ (all images via google).
Images on the offical Clash site. site:http://www.theclash.com/