Out of Control Tour
The Clash go Back to Basics - European Tour
updated 2 Sept 2016 with better audio information



Audio 1 - master, and

Audio 2 - 1gen
The master and the 1gen (both from the taper) both had faults. Luckily the taper had made that back up. Both were remastered to elimiate glitches which were in different places on the tapes. The remastered version that matters (3) below.

Audio 3 - mast & 1gen
Sound 3.5 - 1hr 31mins - 27 tracks
Glue Zombie


Link to If Music Could Talk messageboard
Two excellent audience tapes here, (master and 1st gen) both with slightly differing faults. Firstly the overall sound on both is identical, loud and clear with a wide range and excellent clarity. The vocals, guitars, and bass come clear as does the different percussion/drums. Overall it has a nice mix and great sound.

The only minus's are a 'fraction' distance from the stage to the taper, a sniff of over amplification at high decibels and lack of pro fidelity on the sound. However this is a great tape, one of the best 84 tapes and as a bonus the best version of Glue Zombie, played only ever at Glasgow, Dremen and Stockholm from the 10th to 17th February 84.

The master is the best overall, just but suffers some horrible tape problems on the first two tracks primarily (from being left in the sun??), and the last two tracks have some very slight noise on them. The 1st gen? is also very good and has no tape problems on the opening tracks or elsewhere but in the encores the noise from the master is amplified and affects the quality of sound on the encores.

Did you go? What do you remember?
We are looking for scans - articles - tickets - posters - flyers - handbills - memorabilia - photos - comments / any info - you might have. Anything welcome.
Please email blackmarketclash or post below on bmc facebook post.

Please leave any comments on the facebook page above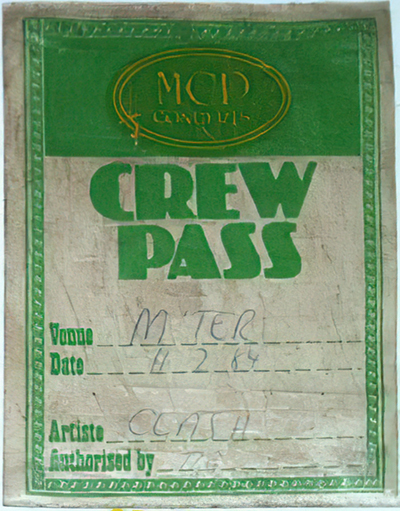 This was a great performance with the band fired up particularly in the first half of the gig. Kosmo, as per on this tour, opens the show with his strapline, Pill Poppers Punk Rockers.... Joe goes energetically into London Calling / Safe European Home combo before relaxing to welcome the new members to the punters, humorously suggesting 'that's Joe Strummer on bass' and 'I'm Paul Simonon'.

The upbeat tempo continues with an alternate sequence of new songs. Are You Ready For War ends with Joe shouting are you ready for this?, and immediately the opening chords of a storming I'm so bored with the USA follows.

Unlike the previous night the gathered take no exception to the new tracks, the atmosphere very energetic as it would be throughout this sell out tour. But these pre-tour reviews are characterised by a more upbeat attitude and more of the new songs which did not go down well with the gutter-scribes, (the NME's resident bullshitter, Steve Gaol gave this gig though a very positive review ). After a short burst into Europe, some of these songs would be axed for more old favourites in an effort to please.

There were outbreaks of violence particular with the bouncers at the front of the Apollo stage. The fracas had started from the end of the support act (the One O'Clock Gang?) as people surged over the fixed seats of this old cinema to the narrow front which caused some aggro. Sporadic bursts continued as the bouncers tried to halt the enthusiastic audience members unable to dance but anywhere on the front seats. Such is the quality of the sound on the tapes that these events seem largely unnoticeable.

Guns of Brixton is delayed while Paul lines up his harmonica and someone barracks Joe who shouts retaliatory, 'closet case.' Joe seems very motivated and follows 'Guns' with a political tirade against the Tories and the necessity for young people to register to vote (Labour). Such social concerns lead the band into a very rare unreleased song Glue Zombie, a great track which would have been the one of the best on the Cut the Crap.

Unlike Sweden, Dremen and Glasgow. Joe offers a different set of vocals and a subtle shorter end. Probably the best recorded version of this song is here at Manchester or possibly Stockholm.

This is England has a different arrangement and altered lyrics to the later version. The tape is turned over during Police and Thieves and about 10 secs is lost. The noisy crowd seems to have been mixed down on the recording allowing the band to come through clearly. This is most noticeable during Garageland when the roof went up 6 inches as the band cranked things up with a sequence of four crowd pleasing classics. Joe, energetic as ever gives his all here. By the end of throw everything at it White Riot, the band were knackered but were playing no matter what. Ammunition and a tired Tommy Gun follow before a final energetic Know your Rights.

Following the break the band came out for two encores 4 songs and then another 2. By now the Clash had given there all… the clash had brought hope to the oppressed…
picture copyright www.Corbis.com


sst0158 - Jan 2019, 00:28  - User
Was there as a 15 yr old, half-way back in the stalls. Train from Stoke. Fabulous atmosphere, much energy from band and audience. 21 months before the horrible "Cut The Crap" - but still plenty of passion in early '84 !


Did you go? What do you remember?
Info, articles, reviews, comments or photos welcome.
Please email blackmarketclash



The Apollo was set in a wasteland that was the inner city Britain in the 80's, derelict, piss ridden, littered with broken glass and dogshit amongst the crubbling victorian rubble, broken walls and cracked pavements, rusted victorian railings with an ever present air of fear. A large old cinema still used, but without the seats nowadays, it has a balcony at the back.

A two mile walk from the centre was a uneccessary introduction to the social exclusion that was Thatcher's Britain, This is England, a theme Joe took upon himself through these UK dates and occasionally overseas. No hope, No future and no Pistols, this was the Clash, the last chance of music making a difference in oppressive times. 1984 was an Orwellian year for Britain. The sellout tour had created ticket prices three and four times the face value. The Apollo may be a good venue inside, but it is a shit heap as well.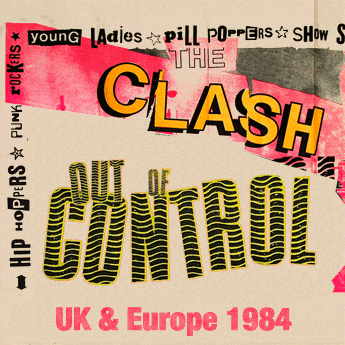 1
2
3
4
5
6
7
8
9
10
11
12
13
14
15
16
17
18
19
20
21
22
23
24
25
26
27

London Calling
Safe European Home
Are Your Ready for War
Im So Bored with the USA
Sex Mad War
Clampdown
Guns of Brixton
Glue Zombie
White Man in Ham Palais
the Dictator
Complete Control
This is England
Police and Thieves
Three Card Trick
Garageland
Rock the Casbah
I Fought the Law
White Riot
Ammunition
Tommy Gun
Know your Rights
Bankrobber
Brand New Cadialc
English Civil War
We are the Clash
Clash City Rockers
Janie Jones

There are several sights that provide setlists but most mirror www.blackmarketclash.co.uk. They are worth checking.

from Setlist FM (cannot be relied on)
from Songkick (cannot be relied on)
... both have lists of people who say they went
& from the newer Concert Database
Also useful: Ultimate Music datbase, All Music, Clash books at DISCOGS

Any articles, interviews, reviews, posters, tour dates from The Out of Control '84 tour around the UK and Europe.


If you know of any articles or references for this particular gig, anything that is missing, please do let us know.

The Clash go Back to Basics - European Tour
THE CLASH - Manchester

JOE STRUMMERs ridiculous Mohican razor job is the first clue. The Godfathers Of Punk are back and spitting fire, just like the old days they're- even doing White Riot'! "Ow many of yah are registered to vote?" barks Joe halfway through, before kicking the chocs on a newly penned ditty about the state of the nation. Politics? Leave it out, John!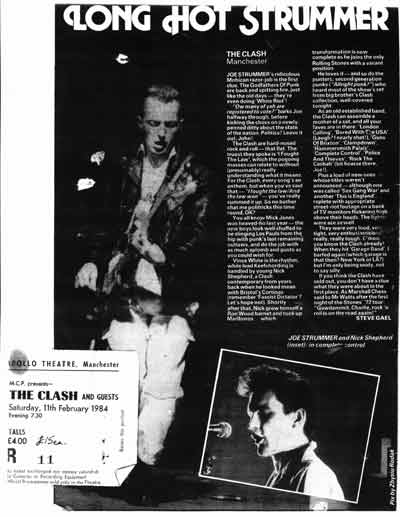 Vince White describes this gig extensively in his Clash biog, The Last Days of the Clash, page 78

We Are The Clash: Reagan, Thatcher, and the Last Stand of a Band That Mattered
By Mark Andersen, Ralph Heibutzki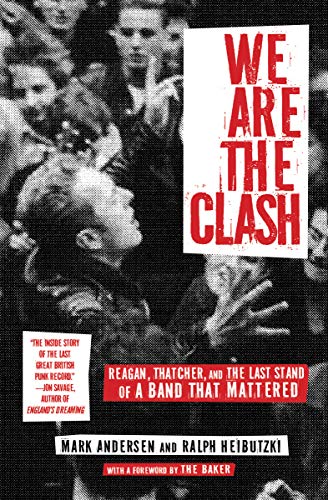 If you know any please let us know

Search all of facebook
Search all of Twitter
Search for a local library
Search auction site
Search flickr
Search Instagram
Search the internet


Any further info, articles, reviews, comments or photos welcome.
Submit an article here
We are looking for scans - articles - tickets - posters - flyers - handbills - memorabilia - photos - comments / any information - you might have.


Please like and post on our Facebook page or alternatively email blackmarketclash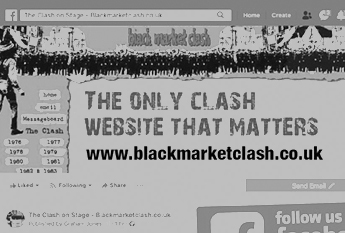 You can also follow us on Twitter
We also have a Clash Twitter list of other notable Clash Twitter accounts here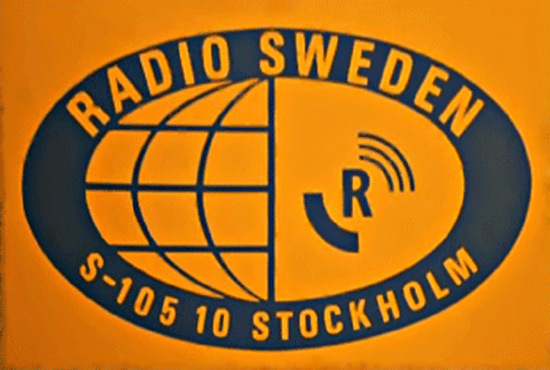 Joe Strummer Interview Radio Stockholm,
1 January1984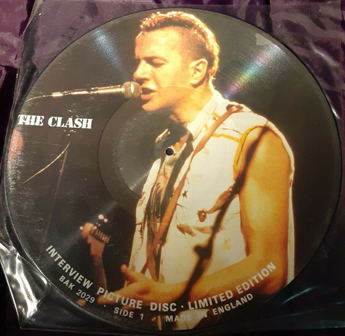 Joe Strummer Interview Ltd Edition picture disk

Interview with Joe Strummer and The Clash in Norway in 1984.

The Clash - Italy 1984 interview
Mister Fantasy - Italian TV - RaiUno
Broadcast 22 March
Joe Strummer of The Clash interviewed backstage pre show Milan Italy 1984. Taken from "Mister Fantasy. This is a very rare item. I had previously uploaded this a few years ago, but there was an audio fault and it always annoyed me, so I deleted the older version and uploaded this new one with the audio sorted. Taken from BASF L-750 Betamax tape archive number #080 digital archive #4018

Clash - 1984 Milan Italy News Show interview
Joe Strummer and The Clash interviewed pre show Milan Italy February 1984. This is a very rare item. I had previously uploaded this a few years ago, but there was an audio fault and it always annoyed me, so I deleted the older version and uploaded this new one with the audio sorted. Taken from BASF L-750 Betamax tape archive number #080 digital archive #4018

The Clash - "Jt. 13th" Interview (France) '84
Made from a second generation VHS-tape.
A longer version (below) is on Youtube but it is inaccesssible from the UK?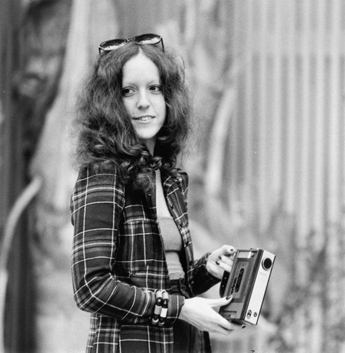 Joe Strummer interviewed by Lisa Robinson for WNYC?
This 2-part interview presents polar extremes of Joe Strummer. The first part most likely takes place in late 1983, after Mick Jones left the band but before the new Clash line-up started touring together. The majority of this segment involves Strummer heatedly discussing all the reasons Jones was fired. He then goes on to talk animatedly about the new incarnation of the band and how everyone in America is on drugs.
In the second part of the interview, recorded in the beginning of 1984, Strummer sounds melancholy and exhausted. However, with the departure of Mick Jones from The Clash being old news by this point, Lisa Robinson is able to steer the questioning towards what Strummer makes of performing, success, and his music.
Part 1
00:00 Why Mick was fired: emotional blackmail
01:15 Bitterness
01:56 Success vs. personal problems
02:48 Mick's vision for the band / guitar synth
03:59 Who/what constitutes The Clash
06:10 Making a not-so-great Clash album: Combat Rock
07:05 Glyn Johns saves Combat Rock (as per Joe Strummer)
07:55 Glyn Johns ruins Combat Rock (as per Mick Jones)
08:35 Forcing Mick Jones to sing "Should I Stay or Should I Go?"
10:22 An honorable way for a band to go out
11:00 The two new guitarists (Vince White, Nick Sheppard)
11:39 Hoping to be possessed
12:40 A divorced writing partnership with Mick / "Death is a Star"
14:02 Writing with Paul Simonon / road-testing new songs
14:55 Pete Howard on drums
15:07 Recording a new album
15:49 The US Festival
16:46 Everybody in America is on drugs
18:29 [phone]: Mick Jones' response
Part 2
00:00 Other aspirations / graphic artist
00:51 Growing up with a diplomat father
01:57 A feeling of homelessness
02:29 Slagged for being middle-class
02:59 The reaction in Britain to the disbanding of The Clash
03:45 Taking some criticisms to heart
04:25 Not enjoying playing in stadiums
05:45 Crowd behavior / whose fault
07:13 The ideal performing situation
07:49 Pros and cons for The Clash getting bigger
08:30 Avoiding the problems of The Who
09:09 The commercial success of Combat Rock
10:48 [A false start]
11:07 Joe's opinion of The Clash's music
12:11 Musical influences
12:45 The blues boom of the 60's in Britain
15:05 Re-selling R&B to the U.S.


Blackmarketclash Links
Extensive links page can be found here with links to web, twitter, Facebook, traders etc..


If Music Could Talk
The best Clash messageboard and which also has links to downloads on its megalists

www.Blackmarketclash.co.uk
Go here for uploads and downloads. It's not a massive space so its on an as and when basis.


Contact your local library here and see if they can help.
If you are searching for articles in the USA - DPLA Find the local US library link here



WorldCat? - find your local library Link
British Newspaper Archive - United Kingdom Link (£££ / trial period)
Newspaper ARCHIVE - USA+ Link ($$$ / trial period)
Historical Newspapers - USA & beyond $$$ Link ($$$ / trial period)
Elephind.com - international Link (free)
New York Times - USA Link ($$$)
Gallica - France - Not very helpful Link (free)
Explore the British Library Link (free to UK users - ask if you find something)
Trove - Australia National Library Link (free)




The Official Clash
Search @theclash & enter search in search box. Place, venue, etc



Clash City Collectors - excellent
Facebook Page - for Clash Collectors to share unusual & interesting items like..Vinyl. Badges, Posters, etc anything by the Clash. Search Clash City Collectors & enter search in search box. Place, venue, etc



Clash on Parole - excellent
Facebook page - The only page that matters
Search Clash on Parole & enter search in the search box. Place, venue, etc



Clash City Snappers
Anything to do with The Clash. Photos inspired by lyrics, song titles, music, artwork, members, attitude, rhetoric,haunts,locations etc, of the greatest and coolest rock 'n' roll band ever.Tributes to Joe especially wanted. Pictures of graffitti, murals, music collections, memorabilia all welcome. No limit to postings. Don't wait to be invited, just join and upload.
Search Flickr / Clash City Snappers
Search Flickr / 'The Clash'
Search Flickr / 'The Clash' ticket



I saw The Clash at Bonds - excellent
Facebook page - The Clash played a series of 17 concerts at Bond's Casino in New York City in May and June of 1981 in support of their album Sandinista!. Due to their wide publicity, the concerts became an important moment in the history of the Clash. Search I Saw The Clash at Bonds & enter search in red box. Place, venue, etc



Loving the Clash
Facebook page - The only Clash page that is totally dedicated to the last gang in town. Search Loving The Clash & enter search in the search box. Place, venue, etc



Blackmarketclash.co.uk
Facebook page - Our very own Facebook page. Search Blackmarketclash.co.uk & enter search in red box. Place, venue, etc



Search all of Twitter
Search Enter as below - Twitter All of these words eg Bonds and in this exact phrase, enter 'The Clash'



www.theclash.com/
Images on the offical Clash site. http://www.theclash.com/gallery



www.theclash.com/ (all images via google).
Images on the offical Clash site. site:http://www.theclash.com/