Out of Control Tour
The Clash go Back to Basics - European Tour
updated 2 Sept 2016 with better audio information
updated july 2021 - added Sold Out advert




Audio 2 -
Sound 3.5 - 1hr 25min - 2gen - 27 tracks
Slightly inferior source from 2nd gen and excludes Kosmo intro
Glue Zombie



Audio 3
Sound 4.0 - 1hr 22min - alt master - 27 tracks
Slightly better source from master doesn't includes intro
Glue Zombie



Audio 4
Sound 4.0 - 1hr 23min - alt master - 27 tracks
Suposedly an improvement on 3?
Glue Zombie

Link to 'If Music Could Talk' messageboard
Great range and great clarity from this 2nd generation tape. Another copy was good, but had some slight wear problems, particularly at the start, so keep an eye open for the better one.

The 2nd gen copy is much better with clearer sound but still some mild distortion at the bottom end. It is a great tape but has a touch of distance to it. It contains the unreleased song, Glue Zombie, and also contains an early version of another unreleased track, In The Pouring Rain.

One of the very best 84 recordings for sound quality and performance and one to acquire.


Did you go? What do you remember?
We are looking for scans - articles - tickets - posters - flyers - handbills - memorabilia - photos - comments / any info - you might have. Anything welcome.
Please email blackmarketclash or post below on bmc facebook post.


Please leave any comments on the facebook page above


This is the first UK gig of the new line up and Joe is in incendiary form. Above the stage hung 8 TV sets which showed a montage of news articles, wars, riots, clips from Mad Max and other films, live clips and footage from US TV.

This was a new concept in live music and it was one of the many facets of the Clash that was blatantly plagiarised a few years later by U2. This exhibition of politicised and powerful ideas added to the excitement that was the Clash on this massively sold out Tour. The Clash were getting back to what the Clash do best, an incendiary mix of leftist ideas wrapped in a coherent explosion of rock n roll music.

"the curtains opened and the onslaught began!" is how one Clash fan described it.



London Calling is stopped for Joe to ask "how many of you think this light rain of saliva is strictly necessary", suggesting the person next to him should punch him in the mush.

Blackburn later in the tour was similar affected, so bad in fact, the bloke next to him was probably spitting as well.

The restarted London Calling is blistering. Before introducing the new band members after Safe European Home Joe launches into an amazing tirade about being an activist, who is the Clash, get rid of drugs, and to loud cheers "get rid of Thatcher before she gets rid of us".

Literature recomendations with Che Guevara, artistic licensing with the suggestion of painting furnture bright pink and sticking it to the side of buses's and to fucking turn off the telly.

Five of the next seven songs are all new and terrific performances especially Ammunition (maybe the best version available). By Three Card Trick Joe realises some are not there for the new songs and tells someone to go and get a job digging holes and working on the roads, forgetting his lines about what Three Card Trick is dedicated to.

Following with another new song, the unreleased Glue Zombie, causes some to start chanting Mick Jones, Joe clearly pissed off, suggests a fight between the pro and anti Mick factions.

English Civil War, Spanish Bombs and and very musical Clash City Rockers gets things back on track. The gig keeps the upbeat tempo as Joe is clearly angered.

During Complete Control he changes the words to what sounds like "Go fuck off guitar hero". His head of steam carries him into White Riot and as the song ends he shouts "Hippies too".

The encore contains a primitive unreleased In the Pouring Rain.

The encore start sees Joe attacking fancy dress new romantics and before Are you Ready for War, a swipe at Smash Hits (teeny bop UK music mag).

By now the whole place is buzzing. Are you Ready is a more basic version than the later more heavy guitar performances. A familairity of end with Janie Jones and Im so Bored with the USA had the crowd up singing in the aisles.

courtesy of Clash on Parole facebook page



below: copyright Kenny McDonald - please contact for hi-res verison
Joe Strummer
A musical and political inspiration for a generation.
 Joe Strummer tells Glasgow's Barrowland, get rid of Thatcher
before she gets rid of us. On one occasion without tickets Joe comes out says follow me , that says everything about the guy.
Took this photo in 1984 with a Kodak disc camera.



"first 'new' clash gig in Britain, come on impress us. London calling kicks in and theres a rainbow in the cloud of spit. I dont remember video screens, if there was they werent turned on. The guitarist vince white, went walkabout on the speaker stacks which was cool, but he struggled to get down, which wasnt."

"It seems unbelievable now that fans would be so fanatic as to pay to go to a gig just to chant for the sacked guitar player, bands nowadays just dont have that kind of following. The news in the press at the time was Mick Jones and Topper Headon were going to tour as 'the clash', hence one of strummers on stage rants"

David Farrer
Great gig i was on the Clash bus from Edinburgh that night.‬

Did you go? What do you remember?
Info, articles, reviews, comments or photos welcome.
Please email blackmarketclash

Vince White on Clash City stated
"Glasgow Barrowlands was the most exciting show I played and Athens ( the last) was the best show I played."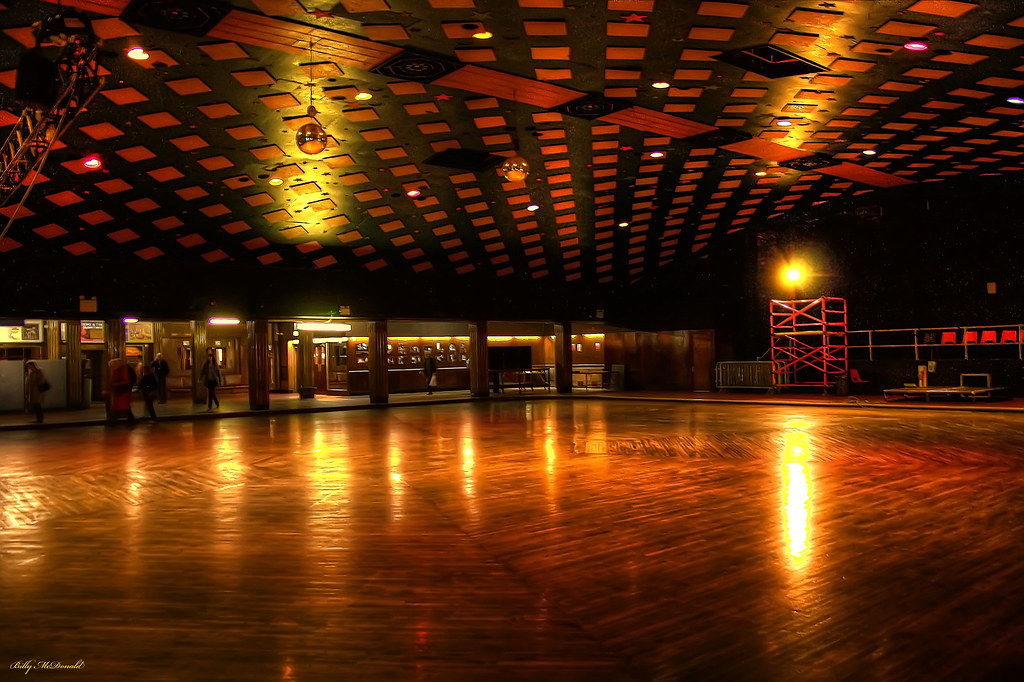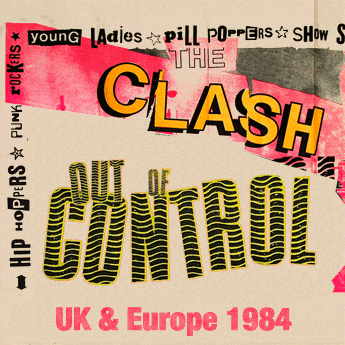 1
2
3
4
5
6
7
8
9
10
11
12
13
14
15
16
17
18
19
20
21
22
23
24
25
26
27

London Calling take 1
London Calling take 2
Safe European Home
Ammunition
We Are the Clash
Sex Mad War
Clampdown
The Guns Of Brixton
Three Card Trick
Glue Zombie
English Civil War
Spanish Bombs
Clash City Rockers
Police and Thieves
The Dictator
Career Opportunities
I Fought the Law
Complete Control
White Riot
Know Your Rights
Tommy Gun
In the Pouring Rain
Brand New Cadillac
Garageland
Are You Ready for War?
I'm So Bored with the USA
Janie Jones

There are several sights that provide setlists but most mirror www.blackmarketclash.co.uk. They are worth checking.
from Setlist FM (cannot be relied on)
from Songkick (cannot be relied on)
... both have lists of people who say they went
& from the newer Concert Database
Also useful: Ultimate Music datbase, All Music, Clash books at DISCOGS

Any articles, interviews, reviews, posters, tour dates from The Out of Control '84 tour around the UK and Europe.


If you know of any articles or references for this particular gig, anything that is missing, please do let us know.

Barrowlands Ballroom, Glasgow
John Swadel
The Clash: In mid-1982 The Clash underwent a last stage of metamorphis...

Vince White describes this gig extensively in his Clash biog, The Last Days of the Clash, page 86

We Are The Clash: Reagan, Thatcher, and the Last Stand of a Band That Mattered
By Mark Andersen, Ralph Heibutzki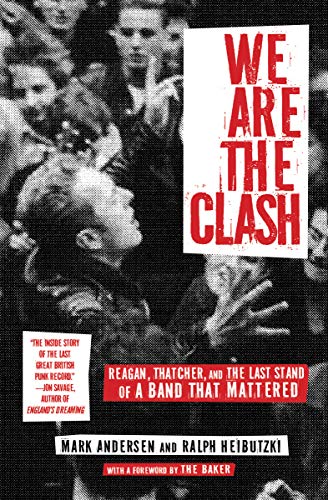 If you know any please let us know

Search all of facebook
Search all of Twitter
Search for a local library
Search auction site
Search flickr
Search Instagram
Search the internet


Any further info, articles, reviews, comments or photos welcome.
Submit an article here
We are looking for scans - articles - tickets - posters - flyers - handbills - memorabilia - photos - comments / any information - you might have.


Please like and post on our Facebook page or alternatively email blackmarketclash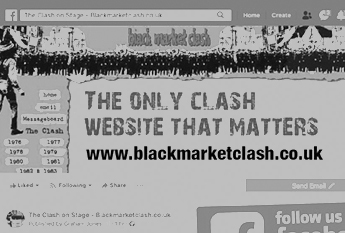 You can also follow us on Twitter
We also have a Clash Twitter list of other notable Clash Twitter accounts here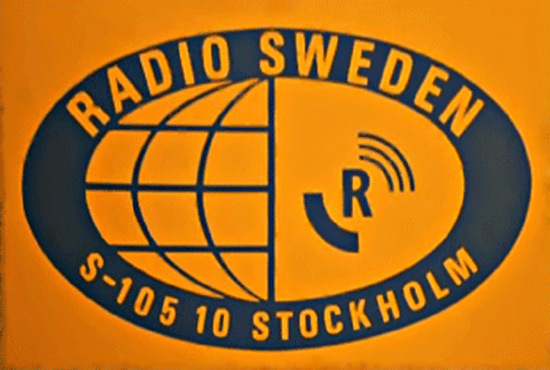 Joe Strummer Interview Radio Stockholm,
1 January1984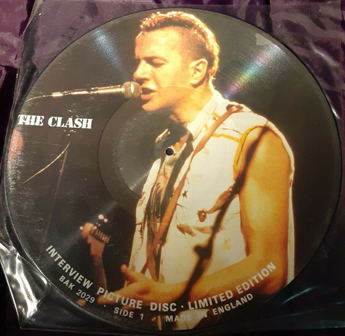 Joe Strummer Interview Ltd Edition picture disk

Interview with Joe Strummer and The Clash in Norway in 1984.

The Clash - Italy 1984 interview
Mister Fantasy - Italian TV - RaiUno
Broadcast 22 March
Joe Strummer of The Clash interviewed backstage pre show Milan Italy 1984. Taken from "Mister Fantasy. This is a very rare item. I had previously uploaded this a few years ago, but there was an audio fault and it always annoyed me, so I deleted the older version and uploaded this new one with the audio sorted. Taken from BASF L-750 Betamax tape archive number #080 digital archive #4018

Clash - 1984 Milan Italy News Show interview
Joe Strummer and The Clash interviewed pre show Milan Italy February 1984. This is a very rare item. I had previously uploaded this a few years ago, but there was an audio fault and it always annoyed me, so I deleted the older version and uploaded this new one with the audio sorted. Taken from BASF L-750 Betamax tape archive number #080 digital archive #4018

The Clash - "Jt. 13th" Interview (France) '84
Made from a second generation VHS-tape.
A longer version (below) is on Youtube but it is inaccesssible from the UK?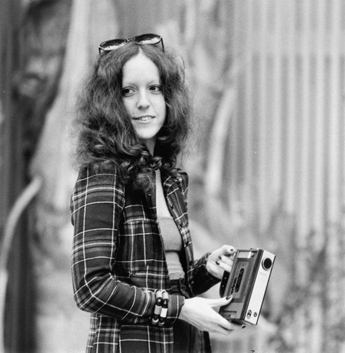 Joe Strummer interviewed by Lisa Robinson for WNYC?
This 2-part interview presents polar extremes of Joe Strummer. The first part most likely takes place in late 1983, after Mick Jones left the band but before the new Clash line-up started touring together. The majority of this segment involves Strummer heatedly discussing all the reasons Jones was fired. He then goes on to talk animatedly about the new incarnation of the band and how everyone in America is on drugs.
In the second part of the interview, recorded in the beginning of 1984, Strummer sounds melancholy and exhausted. However, with the departure of Mick Jones from The Clash being old news by this point, Lisa Robinson is able to steer the questioning towards what Strummer makes of performing, success, and his music.
Part 1
00:00 Why Mick was fired: emotional blackmail
01:15 Bitterness
01:56 Success vs. personal problems
02:48 Mick's vision for the band / guitar synth
03:59 Who/what constitutes The Clash
06:10 Making a not-so-great Clash album: Combat Rock
07:05 Glyn Johns saves Combat Rock (as per Joe Strummer)
07:55 Glyn Johns ruins Combat Rock (as per Mick Jones)
08:35 Forcing Mick Jones to sing "Should I Stay or Should I Go?"
10:22 An honorable way for a band to go out
11:00 The two new guitarists (Vince White, Nick Sheppard)
11:39 Hoping to be possessed
12:40 A divorced writing partnership with Mick / "Death is a Star"
14:02 Writing with Paul Simonon / road-testing new songs
14:55 Pete Howard on drums
15:07 Recording a new album
15:49 The US Festival
16:46 Everybody in America is on drugs
18:29 [phone]: Mick Jones' response
Part 2
00:00 Other aspirations / graphic artist
00:51 Growing up with a diplomat father
01:57 A feeling of homelessness
02:29 Slagged for being middle-class
02:59 The reaction in Britain to the disbanding of The Clash
03:45 Taking some criticisms to heart
04:25 Not enjoying playing in stadiums
05:45 Crowd behavior / whose fault
07:13 The ideal performing situation
07:49 Pros and cons for The Clash getting bigger
08:30 Avoiding the problems of The Who
09:09 The commercial success of Combat Rock
10:48 [A false start]
11:07 Joe's opinion of The Clash's music
12:11 Musical influences
12:45 The blues boom of the 60's in Britain
15:05 Re-selling R&B to the U.S.


Blackmarketclash Links
Extensive links page can be found here with links to web, twitter, Facebook, traders etc..


If Music Could Talk
The best Clash messageboard and which also has links to downloads on its megalists

www.Blackmarketclash.co.uk
Go here for uploads and downloads. It's not a massive space so its on an as and when basis.


Contact your local library here and see if they can help.
If you are searching for articles in the USA - DPLA Find the local US library link here



WorldCat? - find your local library Link
British Newspaper Archive - United Kingdom Link (£££ / trial period)
Newspaper ARCHIVE - USA+ Link ($$$ / trial period)
Historical Newspapers - USA & beyond $$$ Link ($$$ / trial period)
Elephind.com - international Link (free)
New York Times - USA Link ($$$)
Gallica - France - Not very helpful Link (free)
Explore the British Library Link (free to UK users - ask if you find something)
Trove - Australia National Library Link (free)




The Official Clash
Search @theclash & enter search in search box. Place, venue, etc



Clash City Collectors - excellent
Facebook Page - for Clash Collectors to share unusual & interesting items like..Vinyl. Badges, Posters, etc anything by the Clash. Search Clash City Collectors & enter search in search box. Place, venue, etc



Clash on Parole - excellent
Facebook page - The only page that matters
Search Clash on Parole & enter search in the search box. Place, venue, etc



Clash City Snappers
Anything to do with The Clash. Photos inspired by lyrics, song titles, music, artwork, members, attitude, rhetoric,haunts,locations etc, of the greatest and coolest rock 'n' roll band ever.Tributes to Joe especially wanted. Pictures of graffitti, murals, music collections, memorabilia all welcome. No limit to postings. Don't wait to be invited, just join and upload.
Search Flickr / Clash City Snappers
Search Flickr / 'The Clash'
Search Flickr / 'The Clash' ticket



I saw The Clash at Bonds - excellent
Facebook page - The Clash played a series of 17 concerts at Bond's Casino in New York City in May and June of 1981 in support of their album Sandinista!. Due to their wide publicity, the concerts became an important moment in the history of the Clash. Search I Saw The Clash at Bonds & enter search in red box. Place, venue, etc



Loving the Clash
Facebook page - The only Clash page that is totally dedicated to the last gang in town. Search Loving The Clash & enter search in the search box. Place, venue, etc



Blackmarketclash.co.uk
Facebook page - Our very own Facebook page. Search Blackmarketclash.co.uk & enter search in red box. Place, venue, etc



Search all of Twitter
Search Enter as below - Twitter All of these words eg Bonds and in this exact phrase, enter 'The Clash'



www.theclash.com/
Images on the offical Clash site. http://www.theclash.com/gallery



www.theclash.com/ (all images via google).
Images on the offical Clash site. site:http://www.theclash.com/