If you know of any articles or references for this particular gig, anything that is missing, please do let us know.

The Clash Live At Five interview 1982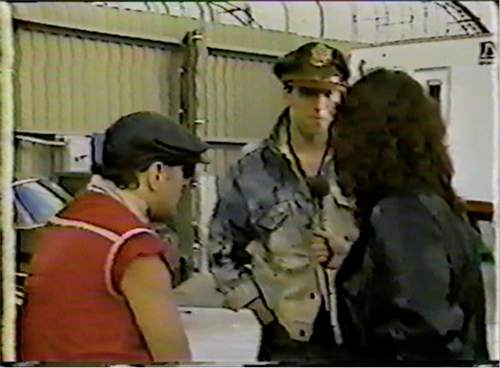 Toronto - at the old Exhibition (Grounds) Stadium - 3 minutes
City Limits - before gig
'City Limits' Clash retrospective - Canadian TV from mid eighties. Two minutes of Tommy Gun live at the O'Keefe plus interview [w/ Pennie Smith?] about torn out seating. Also includes 5 Sep 82 car lot interview and April 84 Tour Bus interview.

SNL Straight to Hell after a mash up of quotes

Joe Strummer & Paul Simonon interviewed on CBS New York News 1982 with a clip outside Shea Stadium

Interview with Mick and Paul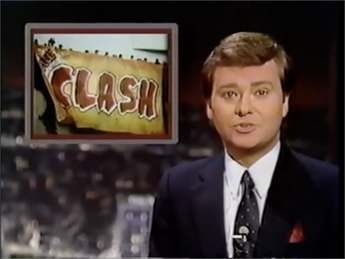 Joe Paul Mick on US Tour, Topper sacked -
Youtube?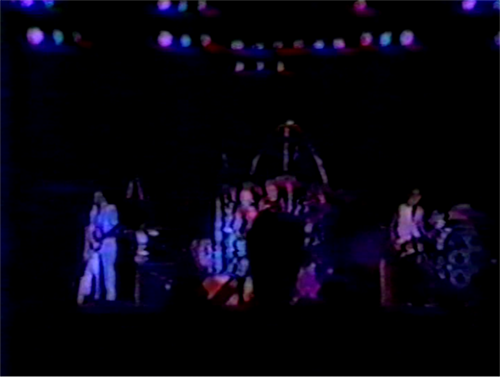 Police on My Back + Interview cut though. Cable news?
Youtube?

May 1982
This very rare interview was filmed just prior to the release of "Combat Rock". It's bookended with Mick Jones and Joe Strummer playing the folk songs "Oh Shenandoah" and Woody Guthrie's "Who's Going To Shoe Your Pretty Little Feet" on a ukulele. We also have other iconic performances from the early punk years by the Sex Pistols, Generation X featuring Billy Idol, the Ramones, Patti Smith, New York Dolls, the Damned, X-Ray Spex, Dead Kennedys, Blondie and other great Clash footage spanning their entire career including a 40-minute set from the London Calling tour.
Reelin' In The Years Productions houses the world's largest library of music footage, containing over 20,000 hours of material covering nearly every genre from the last 60 years. We have live concerts, TV appearances, interviews, in-studio segments, b-roll and more. In addition to music we have thousands of hours of interviews with the most recognizable celebrities, comedians, politicians, athletes, artists and authors of the 20th Century. If you need footage for your film, documentary, TV show, commercial, museum exhibit or presentation, we are your one-stop shop. Visit our online database at http://www.reelinintheyears.com to explore our archive, but please email us as we are constantly adding new material to the archive. We do not supply material to fans or collectors under any circumstance, so please do not contact us if that is your intention.

Jamiaca - Short report 7.45min Interview with Strummer, Simonon and Jones and Police on My Back

Jamiaca -
00:58 Ranking Roger and Mick Jones
01:35 The Clash London Calling (snippet)
01:45 Rita Marley
02:05 Black Uhuru
02:33 The Grateful Dead
02:55 Bill Krautzmann Itw
03:08 Paul Simonon itw
03:16 Peter Tosh
03:23 Joe Strummer (snippet)
03:40 The Clash Police on my back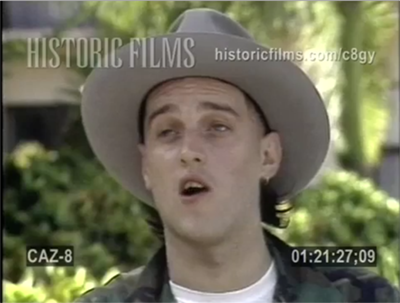 Jamiaca - Interview with Paul Simonon & Kosmo Vinyl of The Clash
Historic Films Stock Footage Archive
info@historicfilms.com / http://www.historicfilms.com

Off the Record with Mary Turner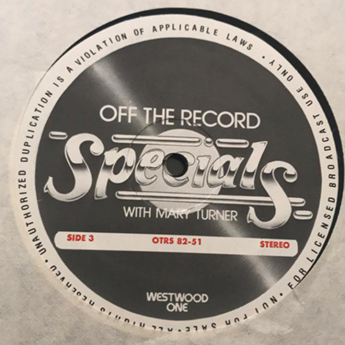 Contact your local library here and see if they can help.
If you are searching for articles in the USA - DPLA Find the local US library link here



WorldCat? - find your local library Link
British Newspaper Archive - United Kingdom Link (£££ / trial period)
Newspaper ARCHIVE - USA+ Link ($$$ / trial period)
Historical Newspapers - USA & beyond $$$ Link ($$$ / trial period)
Elephind.com - international Link (free)
New York Times - USA Link ($$$)
Gallica - France - Not very helpful Link (free)
Explore the British Library Link (free to UK users - ask if you find something)
Trove - Australia National Library Link (free)




The Official Clash
Search @theclash & enter search in search box. Place, venue, etc



Clash City Collectors - excellent
Facebook Page - for Clash Collectors to share unusual & interesting items like..Vinyl. Badges, Posters, etc anything by the Clash. Search Clash City Collectors & enter search in search box. Place, venue, etc



Clash on Parole - excellent
Facebook page - The only page that matters
Search Clash on Parole & enter search in the search box. Place, venue, etc



Clash City Snappers
Anything to do with The Clash. Photos inspired by lyrics, song titles, music, artwork, members, attitude, rhetoric,haunts,locations etc, of the greatest and coolest rock 'n' roll band ever.Tributes to Joe especially wanted. Pictures of graffitti, murals, music collections, memorabilia all welcome. No limit to postings. Don't wait to be invited, just join and upload.
Search Flickr / Clash City Snappers
Search Flickr / 'The Clash'
Search Flickr / 'The Clash' ticket



I saw The Clash at Bonds - excellent
Facebook page - The Clash played a series of 17 concerts at Bond's Casino in New York City in May and June of 1981 in support of their album Sandinista!. Due to their wide publicity, the concerts became an important moment in the history of the Clash. Search I Saw The Clash at Bonds & enter search in red box. Place, venue, etc



Loving the Clash
Facebook page - The only Clash page that is totally dedicated to the last gang in town. Search Loving The Clash & enter search in the search box. Place, venue, etc



Blackmarketclash.co.uk
Facebook page - Our very own Facebook page. Search Blackmarketclash.co.uk & enter search in red box. Place, venue, etc



Search all of Twitter
Search Enter as below - Twitter All of these words eg Bonds and in this exact phrase, enter 'The Clash'



www.theclash.com/
Images on the offical Clash site. http://www.theclash.com/gallery



www.theclash.com/ (all images via google).
Images on the offical Clash site. site:http://www.theclash.com/