Out of Control Tour '84
The opening act was The Neighborhoods
updated 5 Jan 2010 - added punters comments & booking agent
updated May 2020 - everything!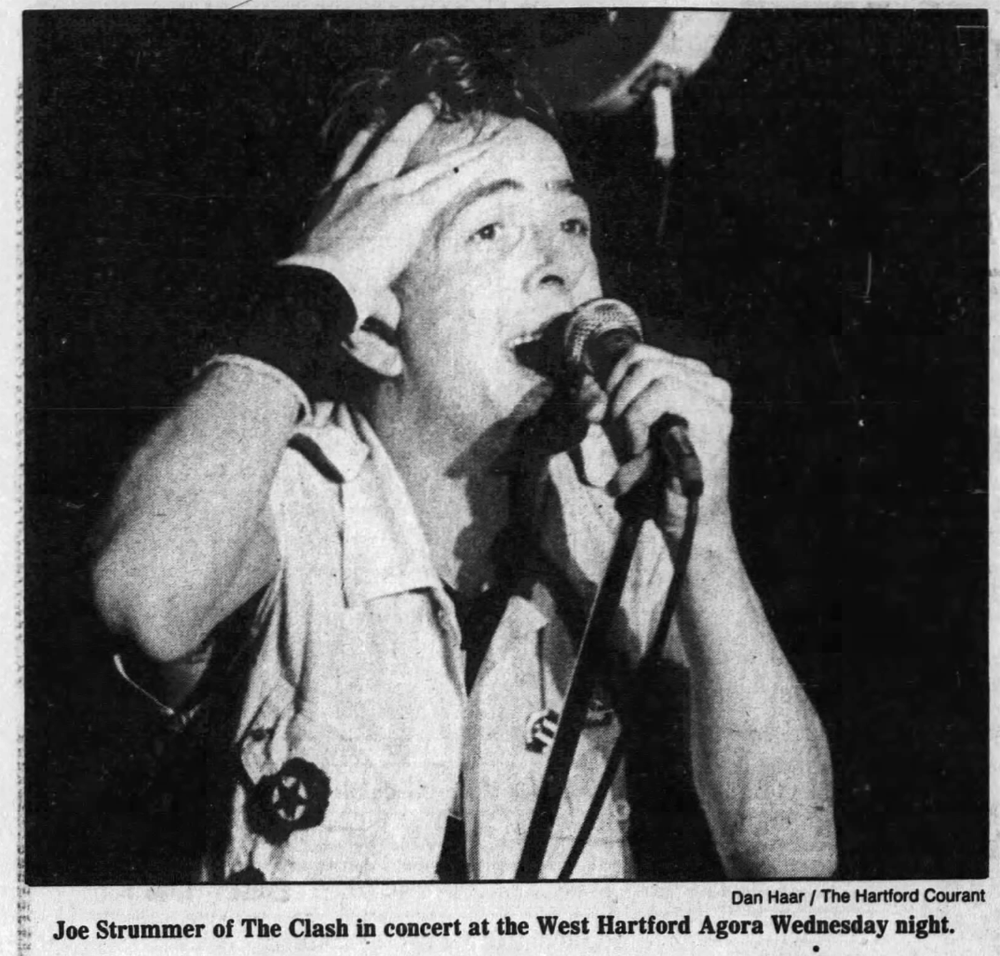 Audio 1 -
averge - some tape probs - Sound 3.5 - 1hr 29min - low? - 24 tracks
Some tape problems but a good recording underneath this. Soundboard.
Junco Partner - great version

Three Card Trick

A not bad recording, has many good qualities, vocals, bass and particular drums but suffers some tape wear that causes some very slight movement of sound up and down the scale.

A master of this would be a very nice recording, probably the best from the US leg of the tour. As it is, its not bad, the clarity and mix making up for the tape problems.


Did you go? What do you remember?
We are looking for scans - articles - tickets - posters - flyers - handbills - memorabilia - photos - comments / any info - you might have. Anything welcome.
Please email blackmarketclash or post below on bmc facebook post.


Please leave any comments on the facebook page above


I was the Talent buyer for the New Haven and West Hartford Agora Ballroom.
The show occurred shortly after The Clash had fake ticket problems in N.Y. Our show was great.
I negotiated the deal for this show. I was the talent buyer for the Hartford Agora. The band was as professional and easy to work with as any act during my long tenure with the Agora.
The Agora held 6500 people but we let in around 7000. Every ticket sold in 6 hours and back then you they had to come to the club to buy them. don't remember ticket price but we paID THE cLAH $29,000.00. . This was more than anyone as our capacity was about 6500.
It was the biggest mess I ever went through but it was really fun..
The show was great, The crowd was unreal and the negative stories about the Clash during this time period were pure bullshit. I was backstage after concert.
This was a long time ago but as a Talent coordinator for the largest chain of rock and roll clubs during this era, this was a big deal for me... The Hartford Clash Concent was probably the highlight of my carreer, We booked the concert welll in advence but it happenned to be just after the fiasco they had in NY. FYI we paid them $29,000 plus a % over expenses....
THey were great guys, very courteous and respectful.
I kept them [contracts] for a long time, but I do not have the contracts for all the shows. The Clash were first class, and I was very taken aback by their need to satisfy their fans. I was in dressing room after main show and they wanted to do every song they knew as the encore.
Men at Work, Adam and the Ants and Missing Persons, along with the B52"s, Talking Heads, Culture Club, REM, Psyh Furs, Blackfoot, Joan Jett,  The Motels, and the Plasmatics were all big hits, but the Clash was in a class all their own.


Joe stops Safe European Home as a fight breaks out down the front and a barrier seems to collapse at the front. "We're not going to continue till we got this sorted out". All it all gets very serious. "give me a hand you fu**kin arsehole" "you, you", "whats the problem with you people". "its this lot here, they couldn't give two f**ks about anything"




Did you go? What do you remember?
Info, articles, reviews, comments or photos welcome.
Please email blackmarketclash


"I attended this Clash show.  The Pretenders were playing at another theater in town (supported by the Alarm) and anyone at that show could use their ticket stub to get in to the Clash show.  After the Pretenders gig, we ruched across town to the Agora.  The Clash were already onstage  when we got there. 
I had seen them a few weeks earlier and at the earlier show they had banks of TV screens on the sides of the stage showing clips from the Road Warrior and shots of Reagan press conferences.
I don't remember now if they had the same set up in West Hartford.  I don't remember much of the setlist.  Paul did Guns of Brixton and one of the new guys sang either Police on my Back or Should I Stay or Should I Go but other than that I am drawing a blank.

The Grateful Dead were coming to town the next night and the Agora was packed with stoned Deadheads trying to groove to the Clash.  They were harmless but completely out of place."
Sean


I was at that show: Clash, Agora West Hartford in April 1984
 
A band from Boston opened for them. They were looking to get their records out, so I gave them the business card for the record store I worked for at the time. They were nice, but I don't remember the name, I think it was The Neighborhoods.
 
I vaguely remember the fight.
 
I do remember the crowd was weird. And feeling like I had been into the Clash for (at that point) 5 or six years and it was alittle late for these people in the crowd to suddenly be big fans.The word "poseur" comes to mind. Stupid resentful stuff like that.
 
Anyway, I don't have anything to trade music wise, but wish I could get a copy of the show. I can get you pix of the way the Agora looks now (it closed years ago) and maybe do some urban splunking to get interior shots.
 
thanks for the info on your site!


The Clash Setlist - at Agora Ballroom, West Hartford, CT, USA 
19 Apr 2011, 18:25  lsplsp
User
The Pretenders & the Alarm played the Bushnell in Hartford the same night. Chrissie Hynde announced that the Clash would hold their show to give us time to get over to the Agora. A great night of great music.


Here is the show schedule for the April 25, 1984 Clash show at the Agora Ballroom in West Hartford, CT. It was signed on the back by Joe and Paul after the show. It's a bit dirty because I took it off the stage floor. The opening act was The Neighborhoods.

Chris




Richard Schafrick The best club show I've attended. I remember the setlist was long. There was a fight down front. Lots of draft beer.
Susan Randazzo I was @ that show too. Unreal to see them in such a small venue.
Sean Hagearty If you saw the pretenders you could go the clash show after for like a $5 cover. Had to be a rock high point for hartford
David Houlihan I was there!!!!!!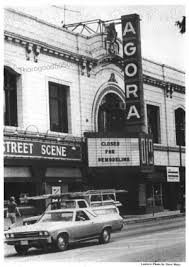 Ramones in concert at the Agora Ballroom in Atlanta on 30 January 1979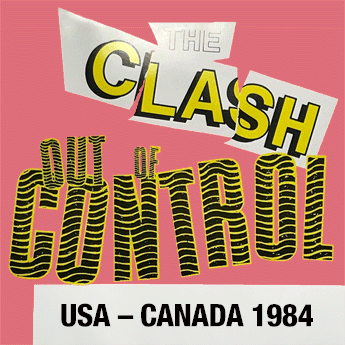 1
2
3
4
5
6
7
8
9
10
11
12
13
14
15
16
17
18
19
20
21
22
23
24

London Calling
Safe European Home
Are You Ready for War?
Rock the Casbah
Clash City Rockers
Sex Mad War
Tommy Gun
The Guns Of Brixton
Three Card Trick
Junco Partner
Clampdown
Ammunition
The Magnificent Seven
Broadway
Police On My Back
Janie Jones
I Fought the Law
This is Radio Clash
Career Opportunities
I'm So Bored With the USA
Armagideon Time
Brand New Cadillac
Garageland
White Riot

There are several sights that provide setlists but most mirror www.blackmarketclash.co.uk. They are worth checking.
from Setlist FM (cannot be relied on)
from Songkick (cannot be relied on)
... both have lists of people who say they went
& from the newer Concert Database
Also useful: Ultimate Music datbase, All Music, Clash books at DISCOGS


A collection of interviews, features, articles and tour information from April to August 1984.


If you know of any articles or references for this particular gig, anything that is missing, please do let us know.


The Clash set to perforn at the Agora
Hartford Courant - Sat Mar 31 1984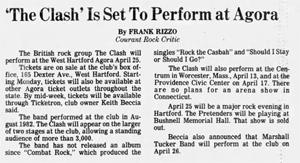 The British are coming
Hartford Courant - Wed Apr 25 1984

New Clash provd to be a show stopper at Agora
Hartford Courant - Fri Apr 27 1984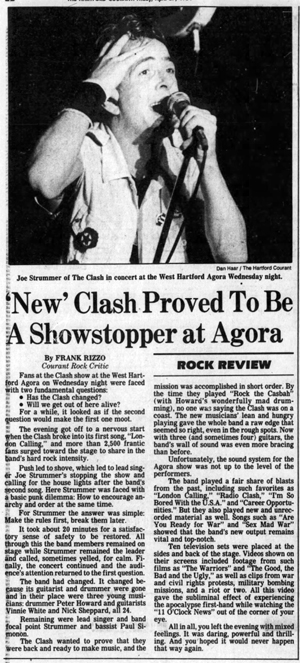 We Are The Clash: Reagan, Thatcher, and the Last Stand of a Band That Mattered
By Mark Andersen, Ralph Heibutzki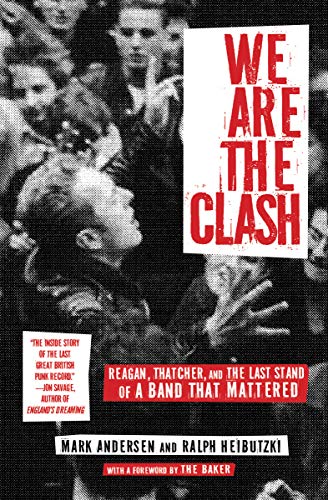 Checkout Vince White's Clash biog, The Last Days of the Clash

If you know any please let us know

Search all of facebook
Search all of Twitter
Search for a local library
Search auction site
Search flickr
Search Instagram
Search the internet


Any further info, articles, reviews, comments or photos welcome.
Submit an article here
We are looking for scans - articles - tickets - posters - flyers - handbills - memorabilia - photos - comments / any information - you might have.


Please like and post on our Facebook page or alternatively email blackmarketclash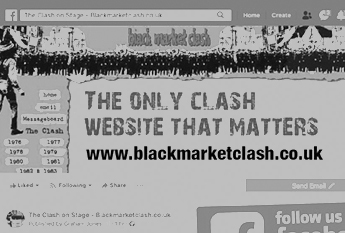 You can also follow us on Twitter
We also have a Clash Twitter list of other notable Clash Twitter accounts here



The Clash - Toronto Bus Interview April 1984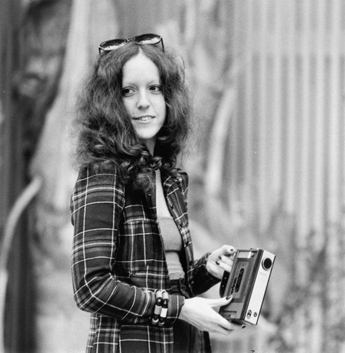 Joe Strummer interviewed by Lisa Robinson for WNYC?
This 2-part interview presents polar extremes of Joe Strummer. The first part most likely takes place in late 1983, after Mick Jones left the band but before the new Clash line-up started touring together. The majority of this segment involves Strummer heatedly discussing all the reasons Jones was fired. He then goes on to talk animatedly about the new incarnation of the band and how everyone in America is on drugs.
In the second part of the interview, recorded in the beginning of 1984, Strummer sounds melancholy and exhausted. However, with the departure of Mick Jones from The Clash being old news by this point, Lisa Robinson is able to steer the questioning towards what Strummer makes of performing, success, and his music.
Part 1
00:00 Why Mick was fired: emotional blackmail
01:15 Bitterness
01:56 Success vs. personal problems
02:48 Mick's vision for the band / guitar synth
03:59 Who/what constitutes The Clash
06:10 Making a not-so-great Clash album: Combat Rock
07:05 Glyn Johns saves Combat Rock (as per Joe Strummer)
07:55 Glyn Johns ruins Combat Rock (as per Mick Jones)
08:35 Forcing Mick Jones to sing "Should I Stay or Should I Go?"
10:22 An honorable way for a band to go out
11:00 The two new guitarists (Vince White, Nick Sheppard)
11:39 Hoping to be possessed
12:40 A divorced writing partnership with Mick / "Death is a Star"
14:02 Writing with Paul Simonon / road-testing new songs
14:55 Pete Howard on drums
15:07 Recording a new album
15:49 The US Festival
16:46 Everybody in America is on drugs
18:29 [phone]: Mick Jones' response
Part 2
00:00 Other aspirations / graphic artist
00:51 Growing up with a diplomat father
01:57 A feeling of homelessness
02:29 Slagged for being middle-class
02:59 The reaction in Britain to the disbanding of The Clash
03:45 Taking some criticisms to heart
04:25 Not enjoying playing in stadiums
05:45 Crowd behavior / whose fault
07:13 The ideal performing situation
07:49 Pros and cons for The Clash getting bigger
08:30 Avoiding the problems of The Who
09:09 The commercial success of Combat Rock
10:48 [A false start]
11:07 Joe's opinion of The Clash's music
12:11 Musical influences
12:45 The blues boom of the 60's in Britain
15:05 Re-selling R&B to the U.S.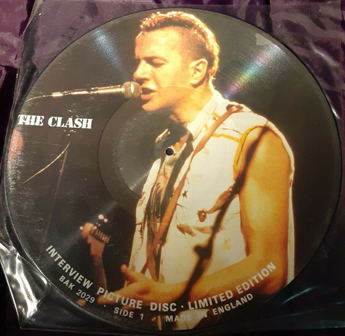 Joe Strummer Interview Ltd Edition picture disk


Blackmarketclash Links
Extensive links page can be found here with links to web, twitter, Facebook, traders etc..


If Music Could Talk
The best Clash messageboard and which also has links to downloads on its megalists

www.Blackmarketclash.co.uk
Go here for uploads and downloads. It's not a massive space so its on an as and when basis.


Contact your local library here and see if they can help.
If you are searching for articles in the USA - DPLA Find the local US library link here



WorldCat? - find your local library Link
British Newspaper Archive - United Kingdom Link (£££ / trial period)
Newspaper ARCHIVE - USA+ Link ($$$ / trial period)
Historical Newspapers - USA & beyond $$$ Link ($$$ / trial period)
Elephind.com - international Link (free)
New York Times - USA Link ($$$)
Gallica - France - Not very helpful Link (free)
Explore the British Library Link (free to UK users - ask if you find something)
Trove - Australia National Library Link (free)




The Official Clash
Search @theclash & enter search in search box. Place, venue, etc



Clash City Collectors - excellent
Facebook Page - for Clash Collectors to share unusual & interesting items like..Vinyl. Badges, Posters, etc anything by the Clash. Search Clash City Collectors & enter search in search box. Place, venue, etc



Clash on Parole - excellent
Facebook page - The only page that matters
Search Clash on Parole & enter search in the search box. Place, venue, etc



Clash City Snappers
Anything to do with The Clash. Photos inspired by lyrics, song titles, music, artwork, members, attitude, rhetoric,haunts,locations etc, of the greatest and coolest rock 'n' roll band ever.Tributes to Joe especially wanted. Pictures of graffitti, murals, music collections, memorabilia all welcome. No limit to postings. Don't wait to be invited, just join and upload.
Search Flickr / Clash City Snappers
Search Flickr / 'The Clash'
Search Flickr / 'The Clash' ticket



I saw The Clash at Bonds - excellent
Facebook page - The Clash played a series of 17 concerts at Bond's Casino in New York City in May and June of 1981 in support of their album Sandinista!. Due to their wide publicity, the concerts became an important moment in the history of the Clash. Search I Saw The Clash at Bonds & enter search in red box. Place, venue, etc



Loving the Clash
Facebook page - The only Clash page that is totally dedicated to the last gang in town. Search Loving The Clash & enter search in the search box. Place, venue, etc



Blackmarketclash.co.uk
Facebook page - Our very own Facebook page. Search Blackmarketclash.co.uk & enter search in red box. Place, venue, etc



Search all of Twitter
Search Enter as below - Twitter All of these words eg Bonds and in this exact phrase, enter 'The Clash'



www.theclash.com/
Images on the offical Clash site. http://www.theclash.com/gallery



www.theclash.com/ (all images via google).
Images on the offical Clash site. site:http://www.theclash.com/